WHAT IF ONE NEW MARKETING STRATEGY COULD CHANGE YOUR ENTIRE BUSINESS?
Claire's $13,000 Story
Meet Claire. She's a wife, mom, and extraordinary photographer in Houston, Texas. She wanted to be able to avoid weddings so she could focus more on branding and family sessions. This would allow her to spend more time with her family and work during the day while her kids were at school, instead of at nights and on the weekends. 
She had taken other courses in the past, and was initially hesitant in enrolling in another program, but she did.
Her revenue goal for the year was $50,000. 
But within 90 days of her completing the Marketing Matters program, she's had her best months in business, surpassing over $13,000 in monthly revenue during what historically was "slow season" by implementing what she learned in the program.
Claire is receiving nearly daily leads from Google and her ROAS (return on ad spend) is greater than a 7:1.
If you could hit your goals far sooner than you planned, that's something you'd want to know more about, right?
INTRODUCING...
The #MarketingMatters 8-week Digital Marketing Program
If you're a small business owner ready to increase your leads and sales,

you'll learn the 8 most important digital marketing strategies

 to help grow your online or in-store business (without needing to post on social media 24/7).
#1: 8 Weeks of Training
Each week, you learn a new marketing strategy. We'll cover: SEO (search engine optimization), Google search ads, Google display ads, Google Shopping ads and Performance Max Store Visit Ads, YouTube (organic + ads), e-mail marketing & SMS strategy, testimonial & review strategies, social media ads (facebook, instagram, AND tiktok), and CRO (conversion rate optimization). No other course offers all of this together. ($4,997 value!)
#2: Entrepreneur 
Community & LIVE Roundtable Sessions
Get exclusive access to learn and collaborate with the other business owners just like you. Share wins, ideas, & ask for feedback in LIVE Roundtable sessions as well as our group community page. Business ownership doesn't have to be lonely! ($997 value!)
#3: Implementation Resources & Bonus Trainings
Get access to resources that will save you time and simplify the implementation process. You'll receive bonus trainings (think: other industry experts, mindset training, and more!), The Ultimate Tagging Guide, a testimonial tracker, The Performance Forecasting Map and more. ($497 value!)
Maybe you're thinking...
"Ashley I've tried ads and they didn't work for me." 
When my father in law hands me a mechanic's tool, and I "try to use it" I get frustrated, throw it, and say "it doesn't work."
But that's simply not true. It works for him because he knows how to use it the right way. 
It's the same for ads, SEO, and email marketing.
It can work for you if you know the right way to use the tool.
Think about it... Meta, Google, TikTok... THEY WANT YOUR MONEY. 
And they know that if the ads are working for you, you will spend wayyy more money. 
From a business perspective, that makes sense, right?
Or maybe you're thinking, "Ashley, I'm wearing too many hats. Why don't I pay to outsource it?"
I want you to outsource, but my recommendation is to do so once you already know how to do it on you own.
Why? A few reasons.
First, it saves you a ton of money.
It costs $500 to $5,000+ a month to have someone else do your marketing for you.
Instead, I recommend you repurpose those funds to spend on your actual marketing on Google, Meta, etc. to reach new people who need your business.
Second, it doesn't take much time.
In less than 30 minutes a day for 8 weeks, you can implement a strategy that will help you grow your leads and sales.
Third, you may actually surprise yourself with how fun and empowering it is to be able to grow your business on your own.
Last, it gives your the confidence when you DO decide to outsource.
You'll know what questions to ask, what to expect, and how to talk the lingo to ensure whoever is managing your account is doing a good job (or isn't).
SAVE MY SPOT
"Since working with Ashley our Google results have skyrocketed. Her efficiency and knowledge ensure that our dollars are well spent, while attracting the ideal clientele. Ashley is a pleasure to work with and an absolute professional. She treats our marketing dollars as her own, and ensures our targeted results are achieved. I highly recommend her." 
Ann Baiden, CEO, Innovatex
"Ashley's creative genius and talent produced ideas that have increased my business's revenue and significantly raised our site's traffic and customer conversion. Ashley has performed brilliantly and she has exceeded my expectations in all areas of digital marketing – not to mention she helped us achieve our best month ever with a 9:1 Return!"
Brandon Bramley, Founder, The Salary Negotiator
"Ashley is absolutely amazing! Thank you for making me feel like I matter. Ashley is the best business coach out there. I can testify I made my money back in less than a month working with her and I can't be thankful enough. If you're not working with her yet, then what are you waiting for?" 
Beurena Johnson, CEO, Trichology School of Business
Does this sound like you?
Don't have a lot of time? 
Don't worry. This program takes about 30 minutes over 8 weeks.
Although there are 20+ hours of content, it's spread into short, easy to consume videos.
But, if life happens and you run behind, you watch the content any time, on your time.
Just getting started with your business? 
Perfect. Having this marketing foundation will help you start your business as strategically and intelligently as possible.
Don't have a huge marketing budget? 
Good news! Many clients start as little as $10/day on their ads and still see success.
No marketing experience? 
You're why this was created. Whether you have a good amount of marketing experience or zero, this program was designed for to take you from 0 to confident, in 8 weeks.
Do you have an established business that's growing and you're already running ads but think the performance could be better? 
This will help you unlock ways to increase your ROI.
YES! THIS IS ME. I'M IN.
"This is the best investment for small business owners! The #MarketingMatters program has been the BIGGEST momentum shift in my small business. To say I'm grateful for Ashley's expertise and encouragement doesn't even begin to express my gratitude. IT IS ALL JUST SO SO GOOD!" 
Sarah Sailors, CEO, By The Wave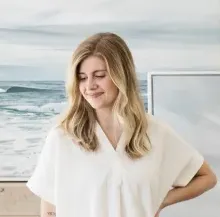 "Ashley teaches you how to do the work yourself and although I was so intimidated (I'm pretty illiterate when it comes to this stuff) she was so patient with me. We screen shared and she walked me step-by-step through ALLL the things. The cost and time commitment is so so so worth the ROI you'll get on the back end."
Brynn W Casey, CEO, Brynn W. Casey Art
"I was tired of wasting time trying to figure out how to do this on my own. I don't spend money on things I don't truly believe will be beneficial, but after our call, I knew you were offering exactly what we needed. Now we have limitless marketing ideas and confidence we can do this!"
Katlin Osteen, Co-CEO, On Road Riders
I'm a wife, mom of 2 boys, and a full-time Digital Marketing Consultant and Coach.
I worked at four ad agencies with clients in small businesses and start-ups to Fortune 500 brands and managed over $200 million dollars in ad spend for my clients across b2b and b2c industries. If you need leads or sales, you're in good hands!
I've taught thousands of entrepreneurs across the globe about digital marketing knowledge so they can achieve the freedom they dreamed of when they started their business. Are you next?
I believe you've created something incredible, and there are people out there eagerly awaiting to have your solution solve their problem. 
If you sell something someone else does, that's a good thing, because it means there's demand for it. The difference is YOU. People need YOU and will resonate with YOU differently than anyone else. I'm here to help those people find your business.
The #MarketingMatters Guarantee
If you complete all of the trainings and implement the recommendations outlined in the program, and give it a good faith effort, and you don't experience positive results within 90 days of the end of the program, I'll work with you until you do.
Whether your business is online, in-store (or both!), this program is for you. 
*The JANUARY cohort kicks off Tuesday, January 16th. Deadline to enroll is Sunday, January 14th. *A maximum of 40 businesses accepted per cohort, with only 15 VIP spots.* 
SAVE MY SPOT! I'M ALL IN!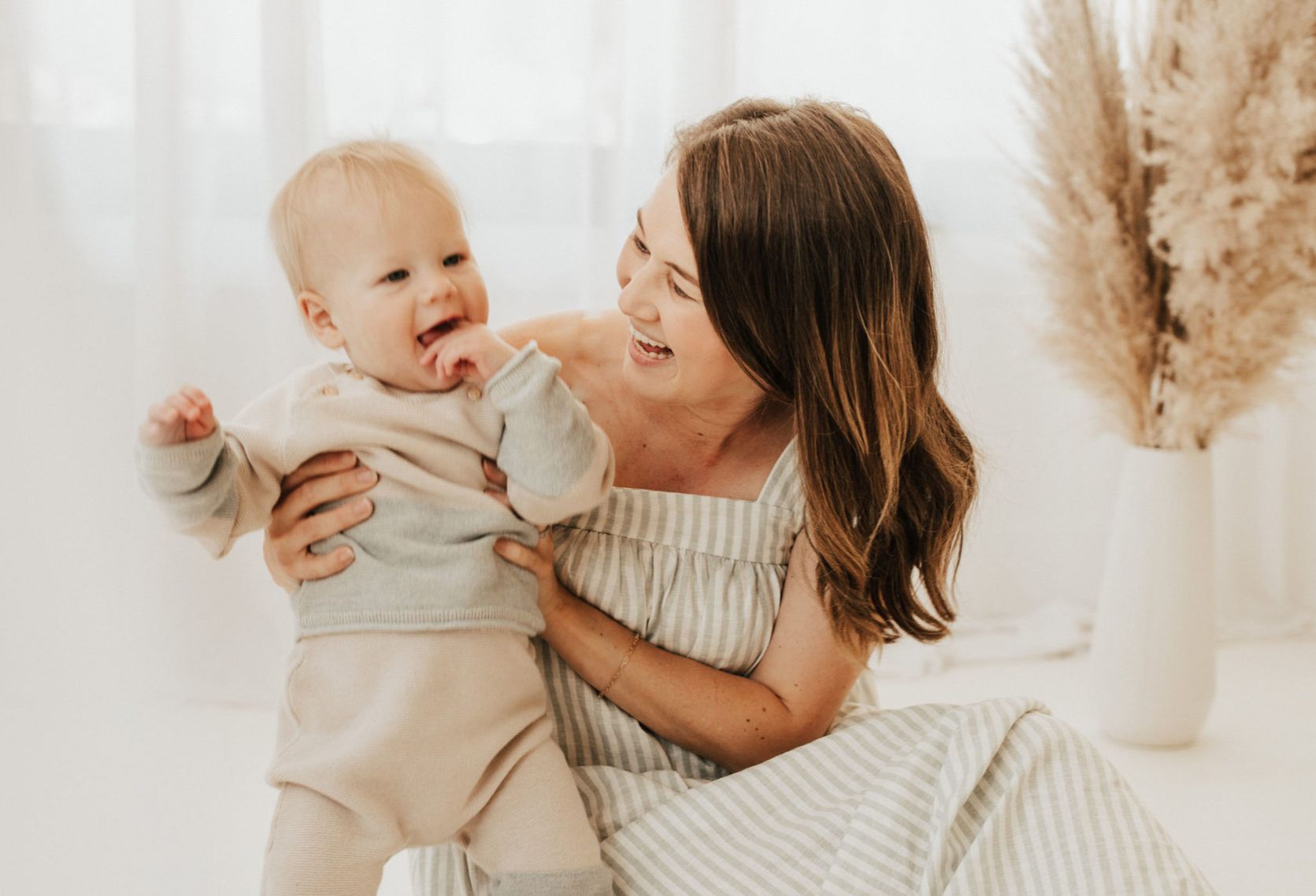 "After week 1, I had already learned so much! And I thought I knew SEO... this is unlike any program I've ever done!" 
Haley Bond, Host of #TheBestDay Podcast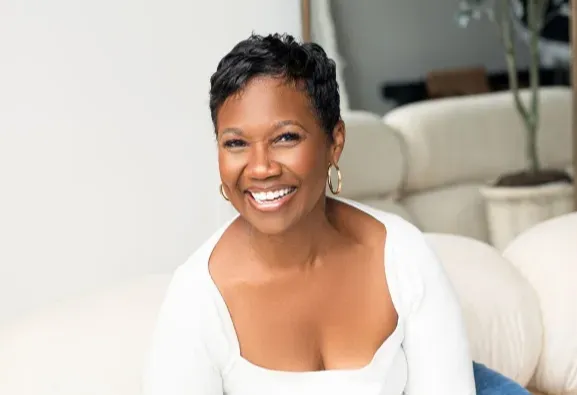 "No one offers as comprehensive of a program for digital marketing! I've purchased a handful... but none like this!"
Carla Jones, CEO, Salon Solutions Group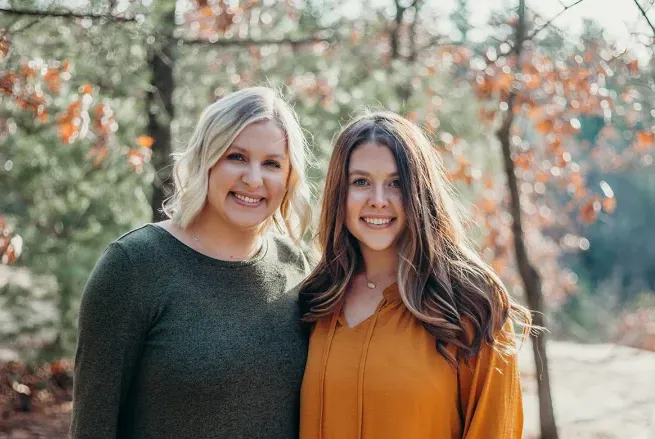 "We both agreed the 1st session already paid for the price of the program. This has been the best investment for our business!" 
Kait & Nicole Cummings, CEO, Briggs & Rory
Are my results guaranteed?
Do you offer a referral bonus? Can my friend join with me?
Is it okay if I'm in a different timezone?
Is there a refund policy?
What if I live in another country?
Can I share this information or access with someone on my team?
What if me AND my spouse own 2 different businesses? Do we have to pay twice?
How long do I have access to the training?
What format is the training in?