LET'S GROW YOUR BUSINESS
WITH DIGITAL MARKETING STRATEGIES THAT WORK
Are You Ready to Grow Your Business Because...
You've grown on your own without needing paid ads? It's frustrating to have to invest in marketing when you've been able to grow on your own organically and through referrals. But don't forget.. time is money, too! I've worked with small business owners and influencers with 10k to 100k+ followers who did an INCREDIBLE job growing their business organically... but eventually, the algorithm stopped working like it used to, and they had to diversify their lead sources grow. Think about it. What successful company can you think of right now that does NOT invest in digital marketing?
Hiring a freelancer or agency isn't in the budget? Freelance SMEs (Subject Matter Experts) range in pricing from $2-$10k+ per month for a single service. Agencies charge $3k-$20k+ per month. Don't get me wrong, both are valuable, and both are needed as businesses grow to a certain size. But if you're in the growth phase, and you need sales but can't invest at that level yet, you're in the right place!
Join Waitlist
INTRODUCING...
THE #MARKETINGMATTERS 8-WEEK DIGITAL MARKETING PROGRAM
if you're a small business owner struggling to gain more leads and sales, you'll learn the 8 most important digital marketing strategies to help grow your online or in-store business (without needing to post on social media 24/7)
#1: 8 Weeks of Live Coaching
Each week, you learn new marketing strategies to implement. We'll cover: e-mail marketing & SMS, google search ads, youtube ads, display ads, local/map ads & review strategies, social media ads, conversion rate optimization, and SEO. You'll never leave these calls without an actionable strategy for your business. ($4,997 value!)
#2: Entrepreneur Community
Get exclusive access to learn and collaborate with the other business owners (and me!) in the program. The community allows us to share wins, ideas, polls, & recommendations on digital strategies. Business ownership doesn't have to be lonely! ($497 value!)
#3: Time Saving Implementation Guides
Get access to resources that save you dozens of hours of time to help speed up and simplify the implementation process. You'll receive bonus trainings, a tagging guide, testimonial tracker, performance forecasting sheets and more. ($497 value!)
"Since working with Ashley our google results have skyrocketed. Her efficiency and knowledge ensure that our dollars are well spent, while attracting the ideal clientele. Ashley is a pleasure to work with and an absolute professional. She treats our marketing dollars as her own, and ensures our targeted results are achieved. I highly recommend her."
Ann Baiden, CEO, Innovatex
"Ashley's creative genius and talent produced ideas that have increased my business's revenue and significantly raised our site's traffic and customer conversion. Ashley has performed brilliantly and she has exceeded my expectations in all areas of digital marketing – not to mention she helped us achieve our best month ever with a 9:1 Return!"
Brandon Bramley, Founder, The Salary Negotiator
"Ashley is absolutely amazing! Thank you for making me feel like I matter. Ashley is the best business coach out there. I can testify I made my money back in less than a month working with her and I can't be thankful enough. If you're not working with her yet, then what are you waiting for?"
Beurena Johnson, CEO, Trichology School of Business
We should work together if you are...
A busy business owner with little time to dedicate to marketing. Good news! I can teach you OR someone on your team in less than an hour and a half per week. There's no fluff here. We're clear, to the point, and cover only what matters most.
An entrepreneur who's getting started and wants to launch their business with a solid marketing foundation.
Working with a limited budget and unsure what to prioritize. Lucky for you, you've found a marketing expert who will guide you on the right amount to spend for your business and provide a step-by-step guide on where you should start.
Needing to grow, but unable to pay a freelancer or agency. You know you need marketing, but paying an agency or freelancer $2-5k+ per month isn't feasible yet.
Running some ad types, but not all. Maybe you're doing search ads, but not YouTube. Or paid social ads, but no email marketing. The most successful companies diversify their efforts. It's your turn!
Someone who loves to learn. You know Digital Marketing can grow your business, and you're ready to learn!
Join Waitlist
"This is the best investment for small business owners! The #MarketingMatters program has been the BIGGEST momentum shift in my small business. To say I'm grateful for Ashley's expertise and encouragement doesn't even begin to express my gratitude. IT IS ALL JUST SO SO GOOD!"
Sarah Sailors, CEO, By The Wave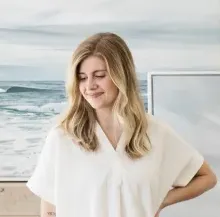 "Ashley teaches you how to do the work yourself and although I was so intimidated (I'm pretty illiterate when it comes to this stuff) she was so patient with me. We screen shared and she walked me step by step through ALLL the things. The cost and time commitment is so so so worth the ROI you'll get on the back end."
Brynn W Casey, CEO, Brynn W. Casey Art
"I was tired of wasting time trying to figure out how to do this on my own. I don't spend money on things I don't truly believe will be beneficial, but after our call, I knew you were offering exactly what we needed. Now we have limitless marketing ideas and confidence we can do this!"
Katlin Osteen, Co-CEO, On Road Riders
I'm a wife, mom, and a full-time Digital Marketing Consultant and Coach.
After working for three ad agencies with clients in small businesses and start-ups to Fortune 500 brands, I've managed over $200 million dollars in ad spend for my clients across b2b and b2c industries. If you need leads or sales, you're in good hands.
Thousands of entrepreneurs across the globe have taken the digital marketing knowledge I've shared with them to achieve the freedom they dreamed of when they started their business. Helping small businesses grow is my jam. There's no other way to explain it except I KNOW this is what I have been called to do.
I believe you've created something incredible, and there are people out there eagerly awaiting to have your solution solve their problem.
If you sell something someone else does, that's a good thing, because it means there's demand for it. The difference is YOU. People need YOU and will resonate with YOU differently than anyone else. I'm here to help those people find your business.
Get results or it's free.
If you complete the program, implement the strategies, and you don't get results, you'll get a full refund. Or, I'll jump in and become your personal (FREE), 1:1 consultant until we achieve a positive ROI.
Whether you're online or in-store, I've supported businesses of all types: hair salon, professional stylist, closet organizers, non-profit organizations, home builders, retail stores, online software services, local restaurants, dental offices, artists, lawyers, real estate agents, Etsy shop owners, motorcycle training programs, influencers, accreditation consultants, salary negotiators... and I can help you, too.
*The Spring/Summer Programs have sold out. Join the waitlist for the Fall Program by clicking below. *A maximum of 20 businesses accepted per program.*
Join Waitlist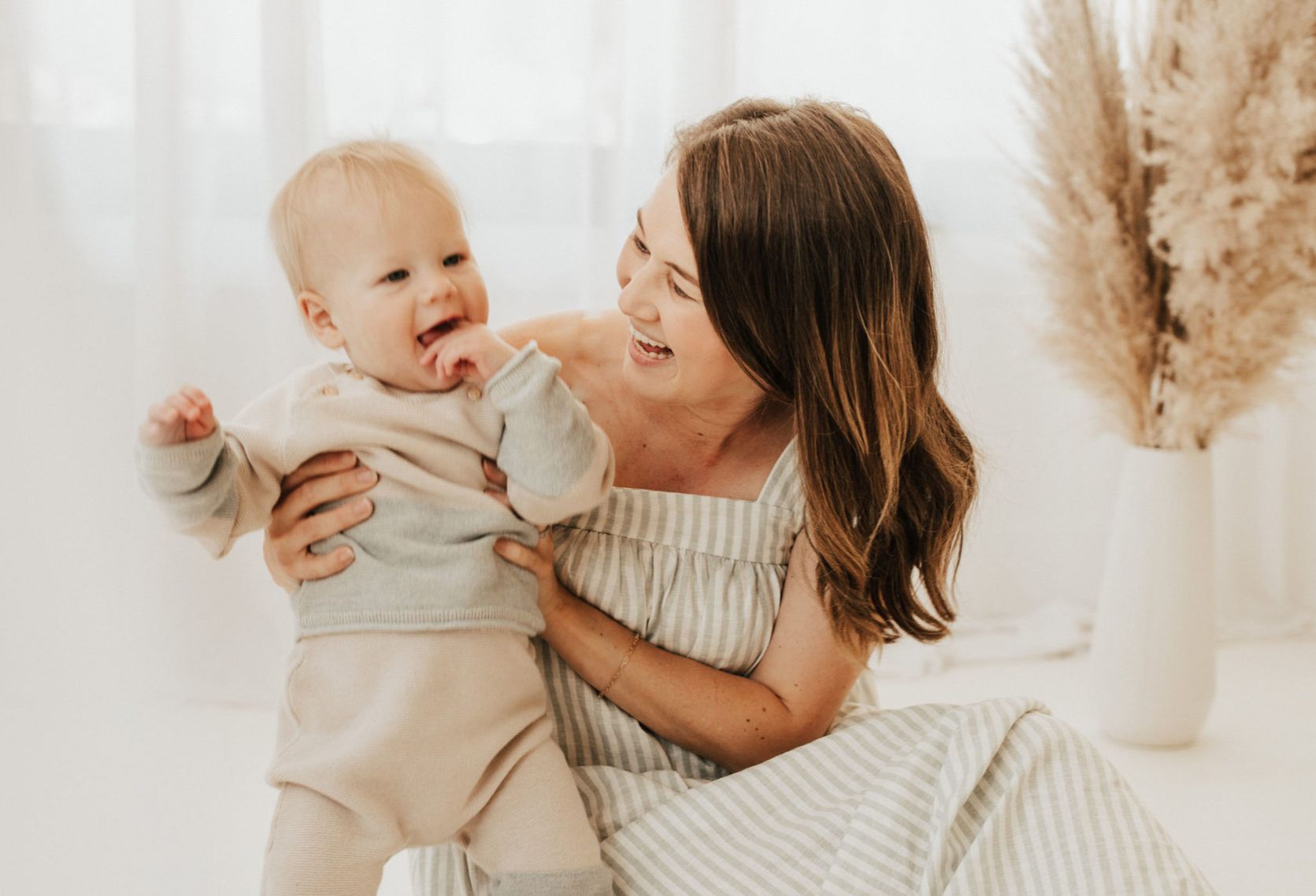 "After week 1, I had already learned so much! And I thought I knew SEO... this is unlike any program I've ever done!"
Haley Bond, Host of #TheBestDay Podcast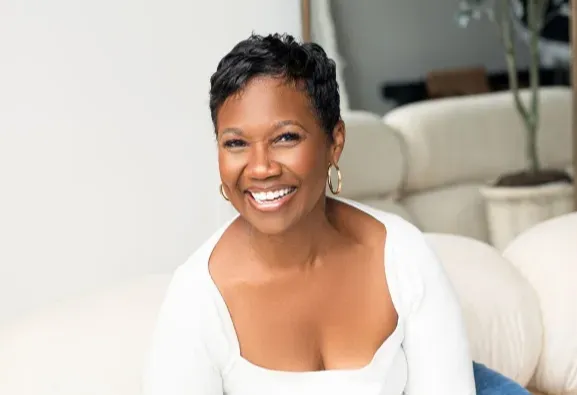 "No one offers as comprehensive of a program for digital marketing! I've purchased a handful... but none like this!"
Carla Jones, CEO, Salon Solutions Group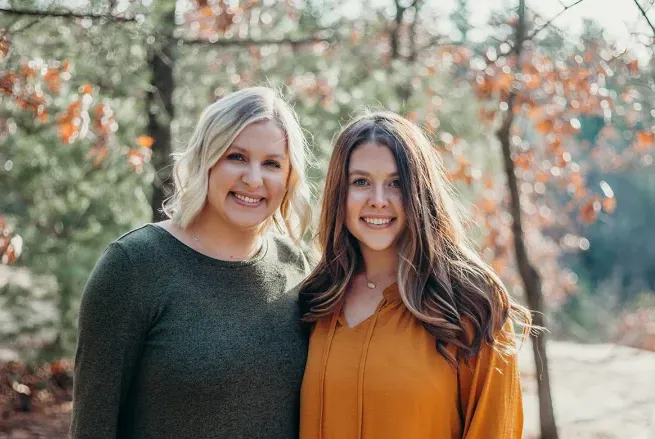 "We both agreed the 1st session already paid for the price of the program. This has been the best investment for our business!"
Kait & Nicole Cummings, CEO, Briggs & Rory
Is there a refund policy?
Are my results guaranteed?
Do you offer a referral bonus? Can my friend join with me?
Is it okay if I'm in a different timezone?
What if I live in the UK, Canada, or Australia?
Are the weekly sessions pre-recorded or live?
What if me AND my spouse own 2 different businesses? Do we have to pay twice to both attend?